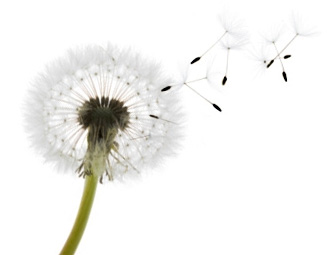 What We Do That's Different
Advertise your holiday accommodation or business on LovetoEscape
Welcome to our management and marketing solution for owners of Holiday Accommodation and Attractions. Whether you are already advertising your business or not, below are at least five reasons why you should advertise with LovetoEscape.
LovetoEscape - The better way to make holidays happen.

1. Delivering Referrals
Market-leading geographical and thematic indexing.
Bringing you more traffic from many different angles.



2. Easy to use
Better, easier tools to manage your business.
Simple bookings, payments and calendar features; and with smartphone capabilities for you, the owner.


3. Personal
A friendly voice at the end of the phone.
While we embrace technology, we are human in the way we help manage your online presence, and our support team always welcomes your call.
4. Active Community
An anchor within the local region and community.
Bringing you more specific and more informative reciprocal links with local businesses and attractions.
5. Onsite Presence
Better, easier tools to improve your onsite presence.
Everything you need to showcase your property in the best possible light.
View our Advertising Plans
Manage your business with our complete management and marketing solution.
As a holiday accommodation owner you can list and successfully promote your business, manage your enquiries & bookings and maintain an advanced booking calendar. All members can also add their favourite attractions, save their favourite accommodation listings and take advantage of the numerous special offers in lovetoescape.com.
Attraction and tourism business providers please see below for our PREMIUM MEMBERSHIP For Attraction Providers & Business Owners.
PREMIUM MEMBERSHIP
For Accommodation Providers
Loaded with functionality - our optional extras come as standard, all in one price.
At least 50 direct referrals in your first year (phone enquiries, email enquiries, calendar views and web click-throughs).
Listings receive an average 2,000 page views a year.
A summary listing which appears on up to 200 Google-indexed pages on the site.
This is just a summary of all the benefits for you when you advertise with us as an accommodation provider.
Read more about all the high-level benefits.
PREMIUM PLUS
Benefits of the Premium Membership plus using the Online Booking System.
Take bookings and secure payments 24/7 with this automated system.
Listings with online payment facility rank highest, meaning more exposure.
Low cost, huge benefits - all for only 5.00%+VAT commission per Booking.
Read more about our Book and Pay Online solution.
Free Optional Upgrade on a Premium Listing
(Must Qualify)

PREMIUM MEMBERSHIP
For Agencies and Multiple Acccommodation providers
If you are an agency or have multiple properties and would like to advertise or would be interested in our affiliate marketing programme, please contact us.
By advertising your holiday accommodation through our agency membership you can benefit from all the features in our Premium Membership for Accommodation Owners and at a reduced rate.
PREMIUM MEMBERSHIP
For Attraction & Business Providers
Benefit from your own full page listing in our attraction directory with full contact details, map and photos, as well as a customised listing on our mobile site that also features on our iPhone & Android apps too.
We average between 4,000 and 6,000 unique visitors to the site every day, with over 11,000 on peak days.
Extensive Editorial facility to beautifully present your listing(s).
Read more about all the high-level benefits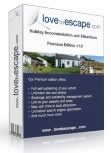 What do others say
LovetoEscape is becoming more popular each year
LovetoEscape has been described by others as a breath of fresh air in the world of Accommodation/Business Management Services. We like to think of ourselves, simply, as The better way to make holidays happen.
An open letter from Gavin Mitchell, Founding Partner
Welcome to LovetoEscape,
If you are an accommodation owner who wishes to improve the number and quality of your referrals, you've come to the right place.
As owners ourselves, the three founders of LovetoEscape know that the personal touch is key to satisfying our guests. Traditionally, that means a warm welcome, everything you'd expect and more - whether that's clean sheets and a hearty breakfast, or sound advice on the best local restaurants.
But in today's increasingly connected world, the quality of your web presence is just as important to the success of your business. (You may have seen the recent report that describes the UK as the 'most E-commerce-based' of all the world's developed economies).
LovetoEscape.com has been specifically designed to provide the most stress-free and accurate 'dating agency' for accommodation owners and holiday seekers to connect.
The result is a genuine community, centered around our premium customers, bringing them more site traffic, more quality referrals, more happy customers and more repeat business.
Please read on to see what we can offer you. I'm sure you will benefit from joining the LovetoEscape community.
With best wishes,
GAVIN MITCHELL, Founding Partner, LovetoEscape
Testimonials

'I found that referrals from your site kept me busy, even during low season. Well worth the subscription!'
Mrs Lally, Ireland
---

'Your site is brilliant and I have had a lot of enquiries'
Mrs Mordue
Northumberland
---

'It features well on the search engines and as a result I have had many enquiries. I also advertise on two other websites which are more expensive, but have had nothing like the return I have on yours'
Mr Jackaman, Kent
---
'We have had countless customers mention the fact that they found our boat trip on lovetoescape. This has been great for our business.'
Mr & Ms Mackininon
Elgol, Skye
Set up your advert today
Take the first step and register today.
If you are an accommodation/business owner or agency you can simply add your accommodation or attraction after registration.