Holiday Accommodation in Devon

Devon, is in the South-West of England, bordered in the west by Cornwall, and to the east by Dorset and Somerset. It has a fantastic mix of landscapes, from the dramatic moorland of Dartmoor and Exmoor, to the rugged coastlines of the Atlantic and English Channel shores.
As a result of this it provides everything the holidaymaker could want, including golden sandy beaches for the traditional "bucket and spade" family holiday, such as at Blackpool Sands, Salcombe Sands, and Westward Ho!. It is also rich in history and mystery, with Dartmoor and the coastal villages providing visitors with fascinating tales from the past. Dartmoor also provides even the most ardent outdoor enthusiast with plenty of opportunity to enjoy the great outdoors!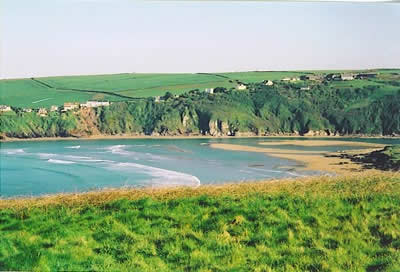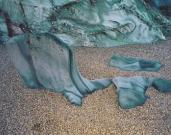 Featured self catering properties in Devon
As you would expect Devon offers the full spectrum of holiday accommodation for visitors, from grand luxurious 5 star hotels, to numerous high quality bed and breakfasts and guest houses, and also with plenty of fabulous self-catering cottages.
It is one of the most popular tourist destinations in the UK, so take a look at the towns and villages explore the area, and come and visit too!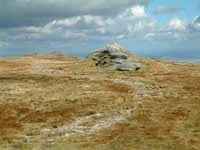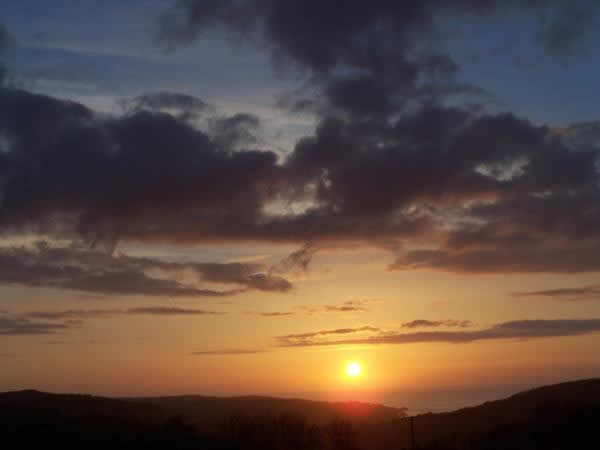 We are currently in the process of updating this page for Devon. If you would like to contribute material or pictures to this, please email us.
In the meantime, please just click on the links below for the full range of holiday accommodation, from five star luxury hotels near Devon, to nearby quaint Devon bed and breakfasts and fabulous self-catering cottages around Devon. There are also many excellent campsites and caravan parks in the area. There is a huge range of attractions, places to eat and other activities to suit all tastes.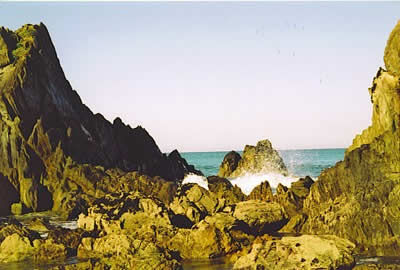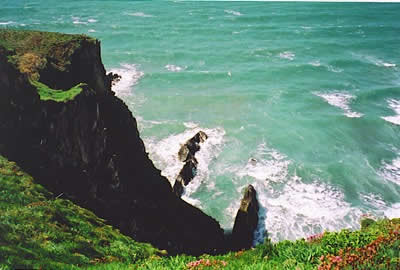 Lovetoescape.com aims to provide a one-stop shop for holiday makers by providing easy an easy to use directory and information portal for all types of holiday accommodation and attractions in the UK.
Most Recent Holiday Accommodation in Devon
Lower Hearson Farm, 6 Self-Catering Cottages near Barnstaple,Devon. Facilities include a Pool, Games Room, use of outdoor facilities and animal feeding runs on our small 15 acre farm. Ideal for Exmoor and within easy reach of many beaches.
217.00 GBP - 989.00 GBP / per week
Devon Cottages
Dog Friendly holiday cottage
Details | Send Email Enquiry | Add to My Shortlist
Newhouse Farm Cottages, a selection of 4 star quality self catering cottages nr Tiverton, in Devon. Dog friendly holiday cottages sleep from 2, 4, 6 and 10 people. Excellent facilities including indoor swimming pool, 23 acre grounds, and fishing lake
Sleeps: 46
300.00 GBP - 1,685.00 GBP / per week
23 Bedrooms, 17 Bathrooms
Devon Cottages
Dog Friendly holiday cottage
Details | Send Email Enquiry | Add to My Shortlist
Larches self catering holiday cottage is one of three mews cottages furnished and equipped to a high standard. Central heating & modern insulation ensure this cottage is ideal for off-season use. Ideal cottage for families.
Sleeps: 5
296.00 GBP - 787.00 GBP / per week
3 Bedrooms, 1 Bathroom
Devon Cottages
Dog Friendly holiday cottage
Details | Send Email Enquiry | Add to My Shortlist
Set in a sheltered valley two miles inland from Slapton Sands, and Blackpool Sands, Buckland House is an elegant Grade II listed Georgian farmhouse c1750. Offering high quality comfortable holiday accommodation for two or more families.
Sleeps: 14
1,077.00 GBP - 2,927.00 GBP / per week
7 Bedrooms, 5 Bathrooms
Devon Holiday Homes and Villas
Dog Friendly Holiday home
Details | Send Email Enquiry | Add to My Shortlist
Cherry cottage is the last Cottage to be built at Buckland Court. This spacious property is one of three mews cottages furnished and equipped to a high standard. Central heating & modern insulation ensure this cottage is ideal for off-season use.
Sleeps: 8
353.00 GBP - 1,158.00 GBP / per week
4 Bedrooms, 3 Bathrooms
Devon Cottages
Dog Friendly holiday cottage
Details | Send Email Enquiry | Add to My Shortlist