Stirling became a city in 2002 as part of the Queen's Golden Jubilee celebrations. It was situated here because of its strategically important position offering a crossing point of the River Forth. There is evidence of a fortress settlement dating back as far as prehistoric times. Stirling marks the crossing point between the lowlands and the highlands of Scotland and because of this it is often referred to as the 'gateway to the highlands'.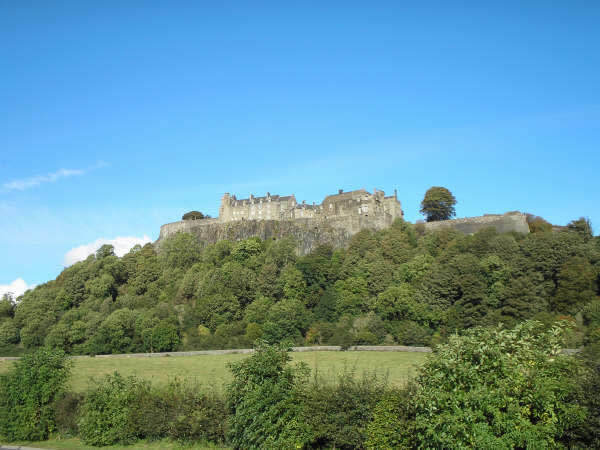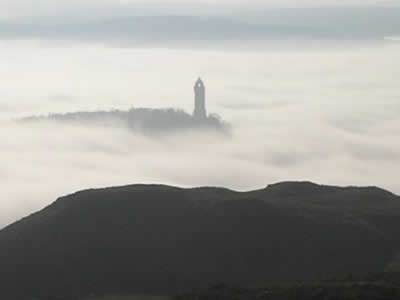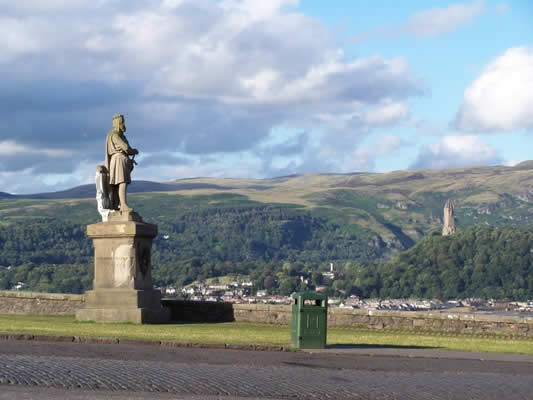 This strategic position meant that whoever controlled stirling and Stirling Castle also controlled Scotland. This led to many important historic events occurring in the Stirling area including the battle of Stirling Bridge in 1297 where William Wallace defeated Edward 1st of England and the Battle of Bannockburn in 1314 where Robert the Bruce defeated Edward II's English army to finally win independence for Scotland. Both battles and scottish heroes are commemorated. The Wallace Monument towers on top of the othe crag and tail hill next to the castle and there is a statue of Robert the Bruce on the esplanade of Stirling Castle. There is also a visitor centre near the site of the Battle of Bannockburn.
Featured Property in Stirlingshire
Some of the best places to stay and places to visit include the towns and villages of Callendar, Aberfoyle, Kippen, Bridge of Allan, Dunblane, Port of Menteith and Doune.
There are many great things to do in the stirling area. In addition to Stirling Castle and the Wallace Monument, other historical sites in the area include Doune Castle, and Inchmahome Priory. Children will also enjoy the Blair Drummond Safari Park, a visit to the David Marshall Lodge.or cycling or sailing on a steamship at Loch Katrine

We are currently in the process of updating this page on the Stirling area. If you would like to contribute material or pictures to this, please email us.
In the meantime, please just click on the links for the full range of holiday accommodation, from five star luxury hotels, to quaint bed and breakfasts and fabulous self-catering cottages. There are also many excellent campsites and caravan parks. There is a huge range of attractions, places to eat and other activities to suit all tastes.

Lovetoescape.com aims to provide a one-stop shop for holiday makers by providing an easy to use directory and information portal for all types of holiday accommodation and attractions in the UK and Ireland.