Guest Houses and B&Bs in Rural France
We have found 41 properties to book, based on your search for Guest Houses and B&Bs in Rural France, France.
Le Grand Mesnil B&B Chambre d'Hotes St Bomer les Forges Normandy

B&B in St Bomer Les Forges, Orne, France

A lovely house in attractive gardens just outside the medieval town of Domfront. Ideal base for touring area or stopover point after crossing the channel.1 hr 15 mins from Ouistreh...

€ 38.00 - € 75.00 per week

Sleeps: 7

Les Jourdets B&B in Rural France

B&B in lairiere, Aude, France

Welcome to Les Jourdets, pleasant B&B in a charming and preserved surrounding in rural France. Our Chambre D'Hotes offers Evening meals on request and breakfast served on terrace. ...

€ 48.00 per night

Sleeps: 8

Pet & Dog Friendly

Pets Welcome

Le Pelateau Bed Breakfast gite Accommodation

B&B in Montgibaud, Correze, France

Welcoming Le Pelateau B&B/Gite accommodation is situated in the beautiful village of Montgibaud, located in the Correze nestled just below the border of the Haute-Vienne in the Lim...

€ 50.00 - € 70.00 per night

Sleeps: 9

Boudeau B&B Near Perigueux France

B&B in leguillac de lauche, Dordogne, France

The guset rooms are inside a big renewed family house, in the heart of a farm, at 13 km from Périgueux, 8 km of St-Astier, 12 km of the exit 14 ( St-Astier) of A89 Bordeaux-Lyon (s...

€ 30.00 - € 40.00 pppn

Sleeps: 6

Le Pech Bed & Breakfast with Pool South West France

B&B in lacour de visa, Tarn-et-Garonne, France

'LE PECH' BED AND BREAKFAST / GUEST HOUSE is relaxed and informal, located in the beautiful SW FRANCE countryside.Located between CAHOR and AGEN, 1 hour's drive north from TOULOUSE...

€ 45.00 - € 55.00 per night

Sleeps: 7

La Bichonniere Chambre d'hotes B&B Les Houches Burgundy

B&B in Lindry, Yonne, France

La Bichonnière, old farm full of charm built early XIXth sitting in a park of 2ha, is located at the edge of Les Houches, first hamlet of Puisaye-Forterre in the center of the dep...

€ 84.00 - € 150.00 per night

Sleeps: 15

Domaine De Lalande Luxury B&B in South West France

B&B in Venes, Tarn, France

Located in the Tarn, South-West France, the guest rooms of the Domaine de Lalande – a charming manor of the 18th century – offer a peaceful setting in the country for your holidays...

€ 60.00 - € 80.00 per night

Sleeps: 10

Maison Mistre chambre d'hotes

B&B in Vergie, Somme, France

A charming Guest house,decorated by Franck Delmarcelle.

€ 120.00 - € 150.00 pppn

Sleeps: 6

Midi Moto Chambre D'hote Bed and Breakfast Ariege France

B&B in Belesta, Ariege, France

A motorbike friendly bed and breakfast in the stunning Ariege. An ideal base for biking, walking, cycling and ski-ing holidays.We have 3 rooms available for guests.We offer a table...

Les Flaneries Luxury Chambres d'hotes B&B Boussac Creuse

B&B in boussac, Creuse, France

Situated in the center of Boussac with views of the chateau, this 18th century house offers our guests peace and relaxation in a luxurious and refined atmosphere.surrounded by unu...

€ 65.00 - € 80.00 per night

Sleeps: 3

Pet & Dog Friendly

Pets Welcome

Secrets d'Aude Luxury Bed & Breakfast South of France

B&B in Saint-Couat dAude, Aude, France

At "Secrets d'Aude", Ariane, Yvon, Spotty the dog and Kitty the cat, welcome you to their charming 19th century master home nestled in a picturesque village of the Minervan region,...

€ 57.00 - € 65.00 per night

Sleeps: 12

L'Herminette Inn B&B Auberge de Pays du Mezenc

B&B in Saint-Front, Haute-Loire, France

Country inn in the heart of the typical hamlet of Bigorre and its thatched cottages, l'Herminette B&B offers a unique view on the West (alt.1130 m).Large and comfortable bedrooms, ...

€ 29.00 - € 40.00 pppn

Sleeps: 23

Wheelchair Friendly

Accessible

Un Jardin dans La Falaise B&B Chambres D'Hotes in Cabrerets France

B&B in cabrerets, Lot, France

'a garden in the cliff' is surrounded by hight limestone cliffs, in a historical village, overlooking the stunning Cele valley with it'castles and river. 3 guest rooms in a separat...

€ 55.00 - € 65.00 per night

Sleeps: 8

Le Belvedere Aix en Provence Luxury Chambre D'Hotes B&B

B&B in AIX-EN-PROVENCE, Bouches-du-Rhone, France

Our Aix-en-Provence Luxury Chambres D'hote bed and breakfast has a large and cosy guest room. A large terrace with a beautiful view just 5 minutes from the town centre. Tennis, swi...

La Maison de Julie B&B in the Alps Cote D'Azur France

B&B in Entrevaux, Alpes-de-Haute-Provence, France

Dominated by its famous citadel, the medieval village of Entrevaux wildly protected its heritage and its exceptional living environment. 'La Maison de Julie', build near the city d...

€ 55.00 - € 63.00 per night

Sleeps: 6

Pet & Dog Friendly

Pets Welcome

Le Ruisseau Bed Breakfast in Brittany

B&B in St Martin sur Oust, Morbihan, France

Traditional French country house located near Malestroit, La Gacilly, Redon. Two comfortable double rooms, ensuite with lounge, tea/coffee facilities, WiFi. Ideal base for holiday ...

€ 55.00 per night

Sleeps: 4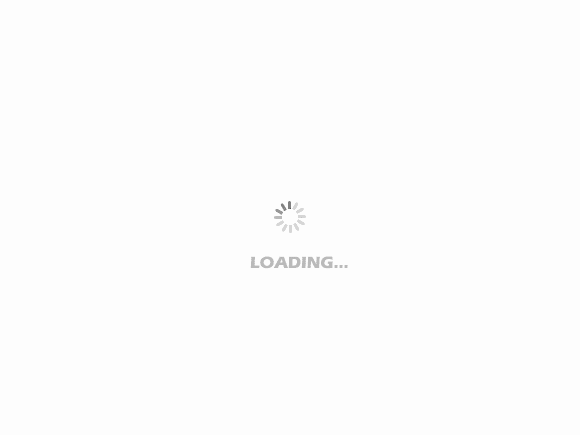 Please wait while loading...