Advertise Your Holiday Cottage, Holiday Home/villa or B&B
Advertise Your Holiday Cottage, Holiday Home/villa or B&B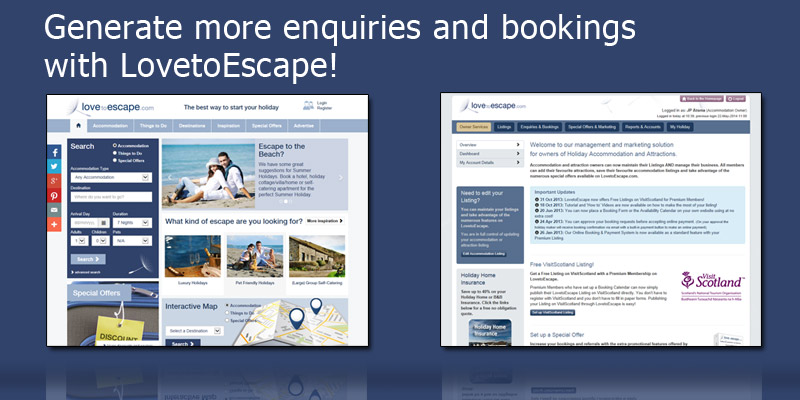 Try before you Buy
Advertise your holiday home, cottage or b&b to increase bookings and save on admin time. Manage your holiday cottage and promote to millions of visitors with our advertising system.
Register without obligation, and build your accommodation page. You will be able to use all of our powerful editing tools to see exactly how your accommodation would be seen by the public on LovetoEscape - before you pay a penny.
GET STARTED
Advertise your Holiday Cottage, Holiday Home/Villa or B&B today!
IN PARTNERSHIP WITH