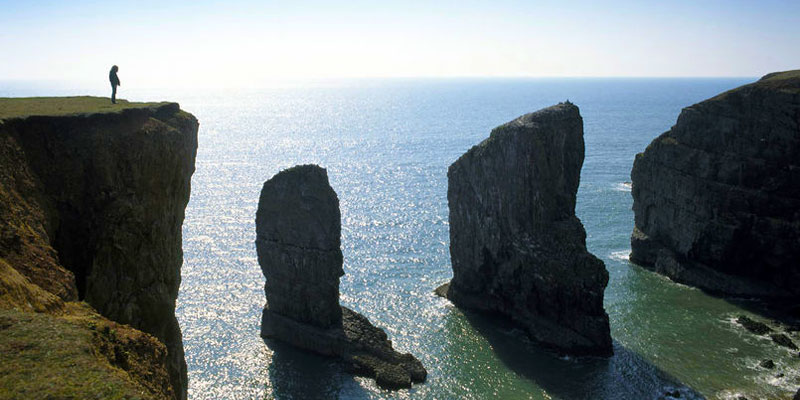 Pembrokeshire
Pembrokeshire is a perfect holiday destination with its Coast National Park, coastal resorts and warm summer climate. There is a range of holiday acommodation within the National Park and inland.
Explore Pembrokeshire
Pembrokeshire is home to the Pembrokeshire Coast National Park, Britain's only Coastal National Park. With this stretch of coastline getting 20% more annual sunshine than London, it is no wonder it is a popular beach holidays. Freshwater West is great for surfers and film-makers as they filmed Harry Potter beach scenes on this beach. Also Marloes Sands appeared in the Snow White and the Huntsman. The coastal village of Newport is a popular summer holiday destination.
Pembrokeshire Coastal Path
It is also popular with wildlife-watchers, walkers and outdoor adventurers. For walkers to explore the coast there is The Pembrokeshire Coast Path which runs for 186 miles and passes 58 beaches and 14 harbours. Although it covers over 180 miles, there is the Pembrokeshire walkers bus services covering the entire path. Along the path route, you can explore some picturesque towns and villages including Tenby, St Davids, Solva and Newport.
Along the coast of Pembrokeshire, there are several boat trips for Whale and Dolphin watching.
The Preseli Mountains offer views to the Wicklow Mountains in Ireland, Snowdonia in the north, the Brecon Beacons to the east. The mountains provide a superb terrain for walkers and horse riders.