Holiday Accommodation in Morocco
Welcome to Morocco! Morocco is located in North Africa with the coast on the Atlantic Ocean and the Mediterranean Sea. Visitors can gain an insight into Moroccan culture and history. There are hundreds of mosques, palaces, and historical sites to visit. Popular attractions in Morocco include the ancient city of Asilah, the Grottes of Hercules, and the El Bahia Palace. Morocco has some unique landscape such as the Sahara Desert and stunning mountain ranges. On the coastline there are many seaside towns and beaches for relaxation.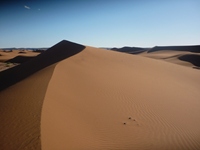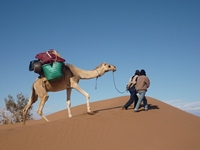 We are constantly expanding our range of holiday accommodation in Morocco, including Hotels, self catering villas, holiday apartments, other self catering properties, guest houses and campsites. Please see below for some of holiday properties and holiday rentals we currently have in our directory for Morocco. We aim to offer a great selection of holiday accommodation in Morocco, including holiday rentals which are luxury, pet friendly, with swimming pools, on the coast and near a beach. Alternatively click on the links on the left to see our full range of holiday accommodation in other countries.
If you would like to add your holiday accommodation in Morocco to our site, then please register and add your listing.
Welcome to Lovetoescape.com. We are rapidly becoming one of the world's leading holiday accommodation websites. We have a great selection of holiday Accommodation in the UK, holiday accommodation in France, and holiday accommodation in Ireland. We are always looking to expand to other countries and regions, so if you would like to add your property for free then please contact us.