Ayrshire and Isle of Arran
Ayrshire and the Isle of Arran in Scotland are popular holiday desinations in Scotland. The area and island offer a variety of holiday accommodation, miles of glorious coastline, pretty villages, beaches, golf courses and wildlife.
Ayrshire is an area in the South West Scotland, on the shores of the Firth of Clyde. Its main towns include Ayr, Kilmarnock, Irvine and Troon. The town of Troon on the coast is popular for golf holidays as it has hosted the British Open Golf Championship twice.
Many of the towns in Ayrshire are within an hours drive to Glasgow, the host of the 2014 Commonwealth Games. Great bus and train links to Ayrshire allows easy travel to the city for the Commonwealth Games while on holiday in Ayrshire.
Across the Firth of Clyde from Ayrshire is the Isle of Arran, one of the most southerly Scottish island. Arran is only 19 miles long by 10 miles but offers beautiful coastline, pretty villages, mountainous landcape and woodland. The isle of Arran is a great place for walking and has many cycle routes both on and off road.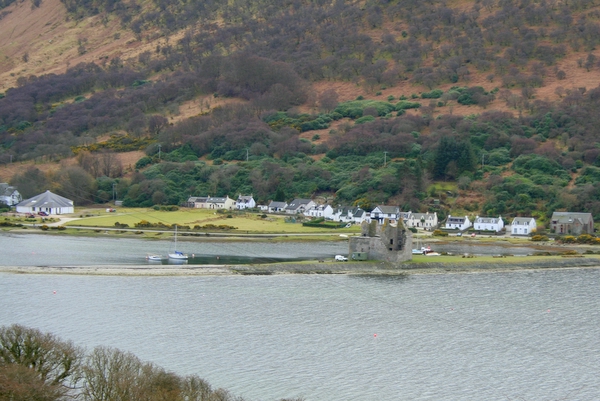 Please click the links to view our selection of properties in Ayrshire and Isle of Arran.
Alternatively please click on the links on the right to explore some of the other areas in
Scotland
.
Featured Holiday Accommodation in Ayrshire and the Isle of Arran
For a great family holiday,

No 2 Balloch Cottage Cumbrae

is a charming home from home with views over the Firth of Clyde and a pleasant garden in which to relax and watch the world go by. Millport is three miles to the south and the ferry slip half a mile north.

Black Clauchrie House and Holiday Cottages. Group accommodation Sleeps 14 - 28. A Historic Country House estate in Scotland. Self Catered or part catered. Perfect for large family holidays, celebrations parties. For small weddings in Scotland the ballroom makes a grand scottish venue.

Rockview Self Catering Holiday on the Isle of Arran A delightful,pet-friendly cottage tucked away in the picturesque coastal village of Corrie, enjoying sea views and an attractive garden. Well equipped, cosy and close to a popular pub, Rockview makes an ideal base to explore this beautiful island.
There is a wide range of attractions, activities and places to eat to suit all in Ayrshire and the Isle of Arran
If you are unable to find suitable accommodation in Ayrshire and the Isle of Arran, there are many towns and villages nearby that offer accommodation which have good transport links to Glasgow.