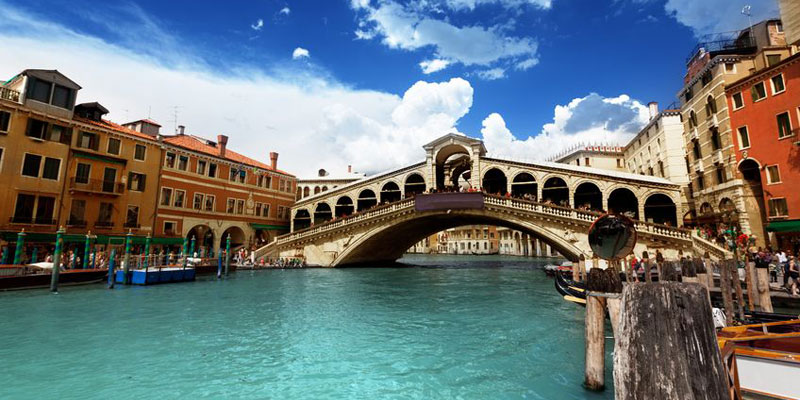 Italy
Italy is a popular tourist destination; it has something for everyone including spectacular scenery, fantastic cuisine, historic cities and a range of holiday accommodation from cottages to hotels.
Italy offers diverse and beautiful landscapes, it is rich in history and culture and has the most delicious and authentic national cuisine. Italy is home of the oldest wine-producing regions in the world such as Tuscany.
Mountains of Italy
From the Alps and Dolomites of northern Italy to Mount Etna on Sicily, Italy offers spectacular mountain scenery, popular in the winter and summer months. The Italian mountains offer a fantastic range of ski resorts, beginners to experts will find the perfect slope as there are over 300 ski areas. The Piemonte (Piedmont) Region, in northwest Italy, hosted the 2006 winter Olympics. Near the Swiss border, the village of Cervinia is at the base of the Matterhorn (Monte Cervino) one of the world's most famous mountain.
Seas and Beaches in Italy

Italy has over 7000 km of coastline with pristine beaches, cliffs, lagoons, gulls, marine reserves and parks. If you are looking for a beach holiday, many go to Romagna Riviera as the area offers large well-maintained beaches and resorts with great facilities.
The Italian island of Sicily, the largest in the Mediterranean offers unique scenery, crystal-clear water and historic sites. You can also explore the greatest active volcano in Europe, Etna.
Italian Cities to explore
A must see in Italy is Rome, full of history around every corner. It has many ancient monuments, medieval churches, striking fountains such as the Trevi Fountain, museums, and Renaissance palaces. Another city to be explored is Florence in Tuscany, with beautiful renaissance architectural and art throughout. Venice is a unique city built on water in the middle of a lagoon with canals running through it. It is knows as Italy's most beautiful and romantic cities.