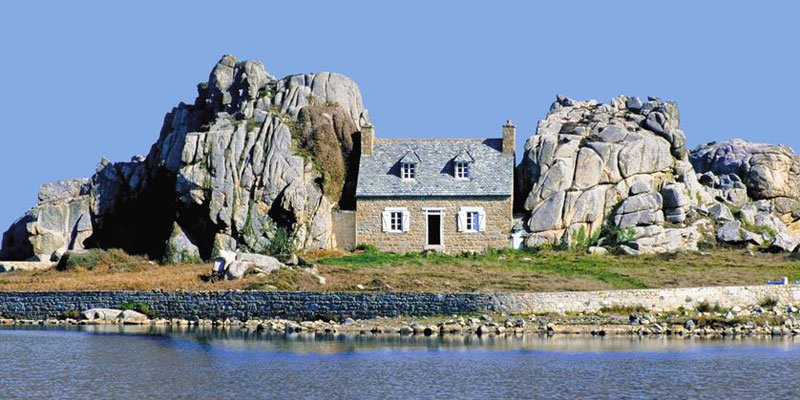 Cotes D'armor
Cotes-d'Armor lies on the Northern coast of Brittany, with fishing ports, beautiful sandy beaches and a rocky coastline; it is a popular holiday destination. The towns and villages offer a range of cottage holiday accommodation and gites.
Explore the Cotes d'Armor
Famous for the beauty of its stunning landscapes, like the spectacular Pink Granite Coast and Emerald Coast, the Cotes-d'Armor is also known for its charming towns and villages.
Dinan, which sits on the banks of the river Rance, is worth a visit even for a day. It is an attractive town with its half-timbered houses, ancient castles, an attractive port with waterside restaurants and cobbled streets filled with art galleries and craft shops.
The Pink Granite Coast is a stretch of coastline in the Côtes d'Armor. The erosion of the coast has resulted in large, distinctive pink rocks forming along the coast. On the Pink Granite Coast you can explore some of the charming coastal towns and village such as Perros-Guirec, with beautiful tree lined streets, holiday villas and beautiful beaches.
Another coastal town is Paimpol, with its mariner and excellent seafood Restaurants and Bars. Between Paimpol and Pontrieux, explore the surround area by hopping aboard the famous Trieux steam railway. A great way to see the region!