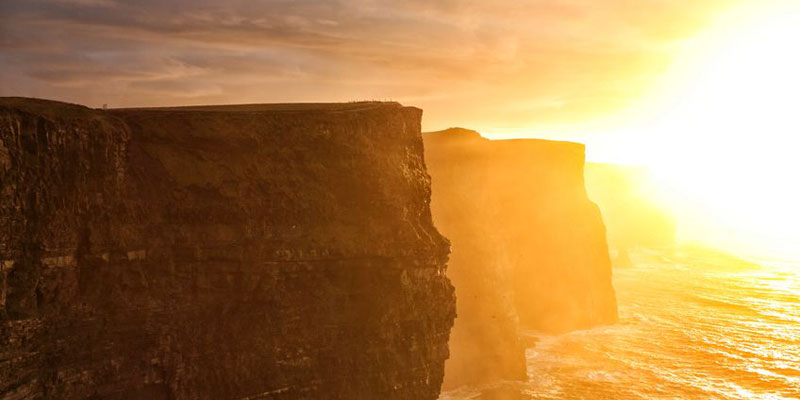 County Clare
County Clare is an an ideal holiday destination with its golden beaches, National park, and coastal walks and offers a range of holiday accommodation.
Explore County Clare
County Clare is on the west coast of Ireland, in the province of Munster. Golf, fishing, horse-riding, watersports, and hill-walking are all available throughout the region.
For a more relaxed holiday, why not stroll through the county's many parks and lakesides. Many of the most scenic walks are along the beaches and the cliffs on the coast. The Cliffs of Moher coastal path takes walkers from Hags Head outside Liscannor Village along by the iconic Cliffs of Moher and into the village of Doolin. Quiet traffic-free side roads and country lanes throughout the country are ideal for cycling.
Within the region is The Burren National Park, an area of land filled with woodland, Lakes, springs and cliffs. Although the smallest national park, there is platnty to see and do.
Irish Music and Dance traditions, colourful small shops and cosy pubs are jus a few of the delights of this county.