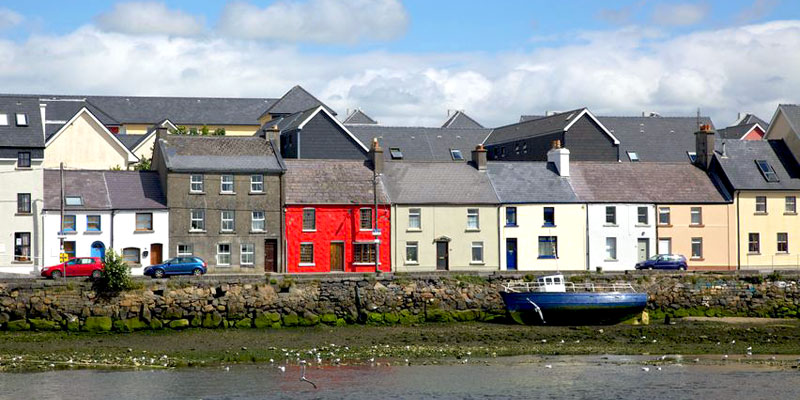 County Galway
County Galway is a popular holiday destination offering coastal beach holidays to city breaks. There is plenty on offer including a range of holiday acocmmodation and attrcations including Connemara National Park.
The county of Galway is on the west coast of Ireland, in the province of Connacht. It is Ireland's largest Gaeltacht (Irish speaking) region.
Within County Galway is Connemara National Park, offering scenic mountains, expanses of bogs, heaths, grasslands and woodlands. There are three main walking routes throughout the park each one offering spectacular scenery and wildlife. There are also some lovely picnic areas and nature trails.
A popular trip is to the the Aran Islands, situated at the mouth of Galway Bay, Ireland. Galway has many castles and ruins to visit and Ireland's only fjord, Killary Harbour, in Leenane, County Galway.
Galway City, located at the mouth of Galway Bay is beautiful and lively city with culture, locally owned speciality shop and plenty of nightlife.