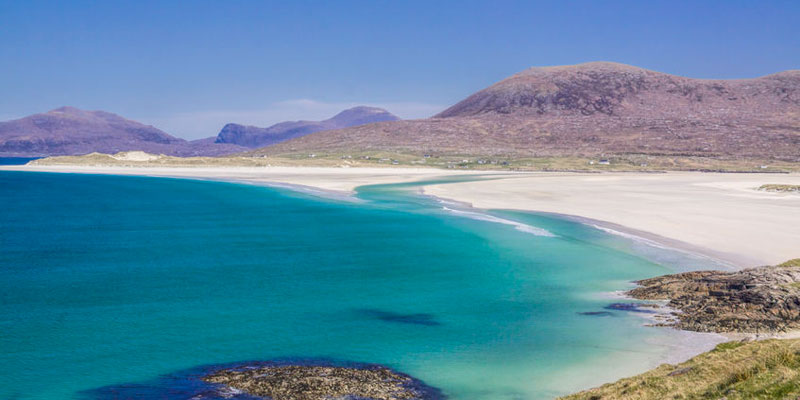 Western Isles
The Western Isles, or Outer Hebrides is a unique holiday destination offering a range of holiday acommodation. The islands offer wildlife, spectacular scenery and plenty of outdoor activities.
The Western Isles, or Outer Hebrides (Na h-Eileanan Siar) of Scotland, include the islands of Lewis and Harris, North Uist, Benbecula, South Uist, and Barra. The landscape of these remote islands is unlike any other island or mainland of Scotland. A rural setting, largely flat and open with few trees, if any, provides a truly peaceful location in which to enjoy a relaxing holiday or short break.
Things to do on the Western Isles
The beaches of the west coast offer miles of long and beautiful powder white sand with clear turquoise blue sea water, creating a paradise for walkers, families, surfers, wildlife watchers, artists and photographers as well as outdoor adventure seekers. In recent years the beaches of the Western Isles have been growing in popularity with surfing, kite surfing, surf kayaking and kayaking as well as pony trekking.
The Outer Hebrides are also famed for the ancient Callanish Stones, cross-shaped standing stones c. 2000 BC, one of Scotland's most famous historic sites and one of Europe's most remote stone circles, now featured in the animation movie 'Brave' (2012)