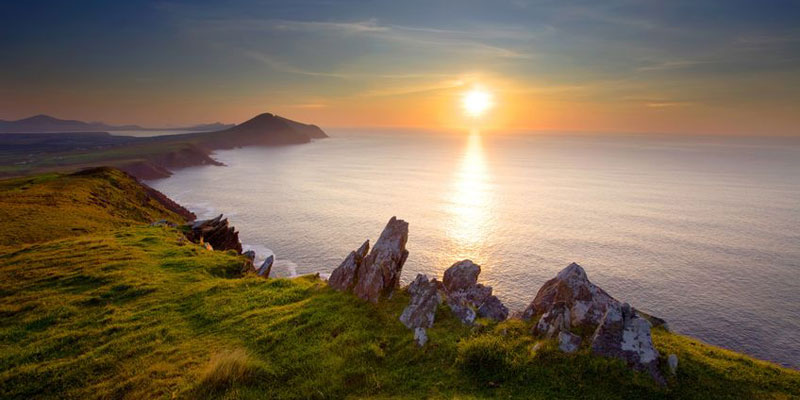 Ireland
Charming Ireland offers a beautiful landscape to discover the great outdoors, with stunning coastline and picturesque rolling countryside. Enjoy lively city culture, rich history, fascinating traditions, music, dancing and a warm friendly welcome.
Exploring Ireland
Welcome to Ireland. In fact a 100,000 welcomes to you! Ireland is renowned for its warm hospitality and is the ideal holiday destination. It offers a dazzlingly array of spectacular scenery including over 1,448km of spectacular coastline. There are a range of beautiful National Parks, including the Burren, Killarney and the beautiful Wicklow mountains. Of course there is also the full range of Irish Holiday Accommodation.
As well as the beautiful countryside Ireland has many cities, towns and villages each with its own character, charm and history. Dublin is the largest city in Ireland today and among of the most vibrant in Europe. Other major cities include Belfast, Cork, and Limerick.
Irelands Attractions
Ireland has a great range of tourist attractions, including the natural splendour of the Giant's Causeway, to the myths and legends of the many castles, including Blarney Castle, and Glenveagh Castle.