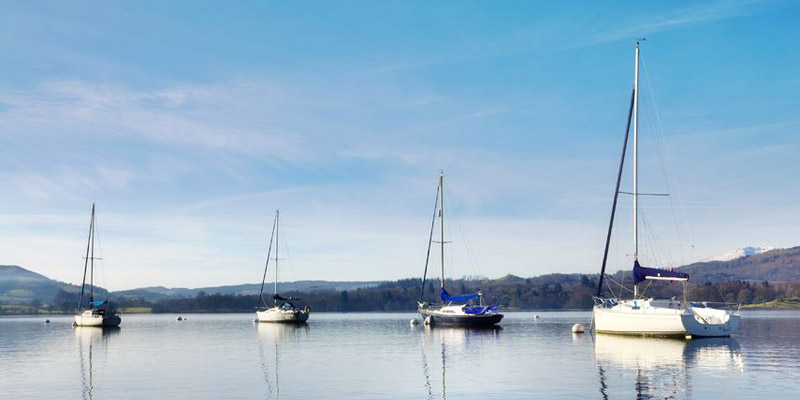 Sailing Holiday Accommodation
If sailing or other water sports is your thing, then you will want holiday accommodation close to the action. We have a great range of cottages, B&Bs and hotels either with their own water sports facilities, or are close to sailing.
We recognise that many holiday makers enjoy watersports such as sailing, wind surfing, surfing etc and want theses types of activities near there chosen holiday accommodation. For watersport enthusiasts there is a great choice for watersports and other outdoor water activities throughout the UK, Ireland and France.
Sailing in Scotland
Scotland is an ideal location for sailing as there are plenty of Loch, canals, superb coastal scenery and excellent facilities for experienced and novice sailors. Popular sailing locations are the Firth of Clyde, Argyll's attractive coast and lochs, around the Isle of Skye, the North West Highlands of Scotland and the Western Isles. Scotland's three major canals, the Caledonian Canal, the Forth & Clyde Canal and the Crinan Canal offer visitors spectacular scenery, amazing wildlife and a great way to explore the Scotland.
Sailing in England
England offers plenty of beautiful coastline, canals and waterways to for experienced and novice sailors. With 93miles of Coast and the Norfolk broads, a series of connected rivers and lakes that form one the UK's most beautiful wetland areas, Norfolk is a great region for sailing. For first time sailors, day boats can be hired from many locations in the Broads. The Lake District offers sailing on its many Lakes including Lake Windermere, the largest natural lake in England There is also a wide choice of canals to sail along and explore England. The Kennet-and-Avon canal offers sailing on what is known as the loveliest waterways in Britain, it meanders 86 miles between Bristol and Reading, passing through the historic city of Bath.