Northumberland National Park
The Northumberland National Park covers most of Northumbria and is a beautiful region including the Cheviot hills, moorland and great attractions such as Hadrians Wall. There is the full range of holiday accommodation and great villages and towns.
Holiday Accommodation in the Northumberland National Park

Northumberland National Park is one of the least populated and least visited National Parks in England, but that does not in any way detract from the intense beauty of the area. The most northerly of all the National Parks in England, it runs from the Scottish Border to just north of Hadrian's Wall. There are several different landscapes situated within Northumberland National Park, each with its own characteristics and charm.


In the North, the park covers the Cheviots, a range of hills that mark the border between England and Scotland. Further south, the hills give way to areas of rolling moorland, some of which have been covered by forestry plantations to form Kielder Forest. The southernmost part of the park covers the dramatic central section of Hadrian's Wall. This National Park is perfect for a quiet and relaxed holiday in excellent scenery and surroundings.

Featured Holiday Accommodation in the Northumberland National Park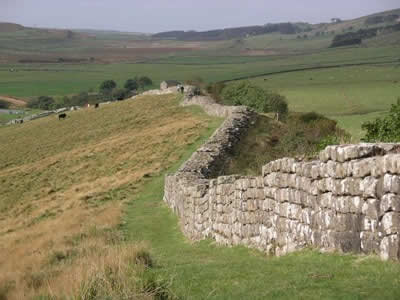 So why not visit the Northumberland National Park yourself, and enyoy the peace, tranquility and majesty of the landscape.

Please just click on the links below for the full range of holiday accommodation, from five star luxury hotels, to quaint bed and breakfasts and fabulous self-catering cottages. There are also many excellent campsites and caravan parks. There is a huge range of attractions, places to eat and other activities to suit all tastes. Highly recommended in the area called 'the most tranquil pace in England', the Kielder Water and Forest Park.
We are always looking for updates to our Northumberland National Park page. If you would like to contribute material or pictures to this, please email us.
Lovetoescape.com aims to provide a one-stop shop for holiday makers by providing easy an easy to use directory and information portal for all types of holiday accommodation and attractions in the UK.