The Broads
The Norfolk and Suffolk Broads offer a great range of activities and holiday accommodation and are a popular tourist destination. With plenty of wildlife and miles of meandering waterways, sailing, boating and bird watching holidays go hand in hand.
Holiday Accommodation in the Norfolk and Suffolk Broads

The Broads are a network of mostly navigable rivers and lakes in the English counties of Norfolk and Suffolk. The Broads, and some surrounding land was constituted as a special area with a level of protection similar to a UK National Park by The Norfolk and Suffolk Broads Act. There are seven rivers and 63 broads, which make for a huge variety of different routes, perfect for canoeing, kayaking and boating.Please click on the links below to find the best holiday accommodation and attractions in the Norfolk Broads area.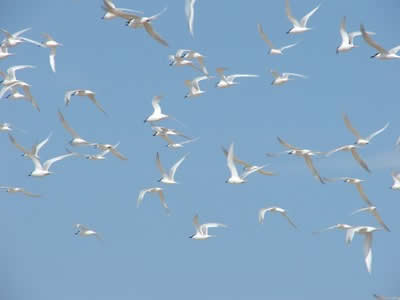 We are always updating this page for the Norfolk Broads, in Norfolk. If you would like to contribute material or pictures to this, please email us.
In the meantime, please just click on the links below for the full range of holiday accommodation, from high quality hotels near the Norfolk Broads, to nearby the Norfolk Broads B&Bs and guest houses. There are also a good range of self-catering cottages around the Norfolk Broads. There is a wide range of attractions, places to eat and other activities to suit all tastes in and around the Norfolk Broads.
Lovetoescape.com aims to provide a one-stop shop for holiday makers by providing easy an easy to use directory and information portal for all types of holiday accommodation and attractions in the UK. If you would like to advertise your Norfolk Broads attraction, Hotel, Norfolk Broads cottage, or B&B in the Norfolk Broads, please take a look at our advertising options.
Although the terms Norfolk Broads and Suffolk Broads are used to identify specific areas within the two counties respectively, the whole area is sometimes referred to as the "Norfolk Broads". The Broads have been a boating holiday destination since the late 19th century. The area attracts all kinds of visitors, including ramblers, artists, anglers, and bird-watchers. The Broads are Britain's largest protected wetland and are home to a wealth of wildlife, especially birdlife.